MSG Mike C. Pena*
Medal of Honor Citation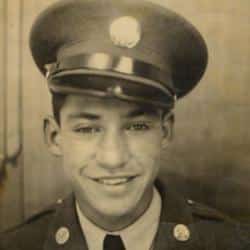 Rank and organization: Master Sergeant, Company F, 2nd Battalion, 5th Cavalry Regiment, 1st Cavalry Division
Place and date: Vicinity of Waegwan, Korea, 4 September 1950
Entered service: 1941
Born: 6 November 1924, Newgulf, Texas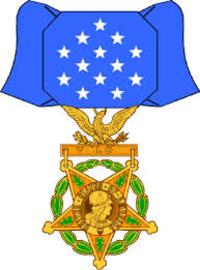 Citation: For conspicuous gallantry and intrepidity at the risk of his life above and beyond the call of duty: Master Sergeant Mike C. Pena distinguished himself by acts of gallantry and intrepidity above and beyond the call of duty while serving as a member of Company F, 5th Cavalry Regiment, 1st Cavalry Division during combat operations against an armed enemy in Waegwan, Korea, on September 4, 1950. That evening, under cover of darkness and a dreary mist, an enemy battalion moved to within a few yards of Master Sergeant Pena's platoon. Recognizing the enemy's approach, Master Sergeant Pena and his men opened fire, but the enemy's sudden emergence and accurate, point blank fire forced the friendly troops to withdraw. Master Sergeant Pena rapidly reorganized his men and led them in a counterattack which succeeded in regaining the positions they had just lost. He and his men quickly established a defensive perimeter and laid down devastating fire, but enemy troops continued to hurl themselves at the defenses in overwhelming numbers. Realizing that their scarce supply of ammunition would soon make their positions untenable, Master Sergeant Pena ordered his men to fall back and manned a machinegun to cover their withdrawal. He single handedly held back the enemy until the early hours of the following morning when his position was overrun and he was killed. Master Sergeant Pena's extraordinary heroism and selflessness at the cost of his own life, above and beyond the call of duty, are in keeping with the highest traditions of military service and reflect great credit upon himself, his unit and the United States Army.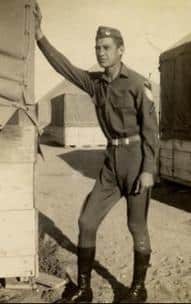 *Awarded Posthumously

MSG Pena was awarded the Medal of Honor posthumously on 18 March 2014 by President Barack H. Obama. His Medal of Honor was accepted by his son, Michael David Pena.  MSG Pena is buried in Cedarvale Cemetery in Bay City, Texas.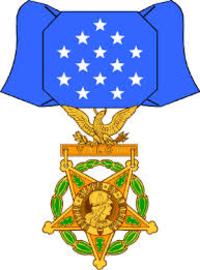 The Medal of Honor
Description: A gold five pointed star, each point tipped with trefoils, 1½ inches wide, surrounded by a green laurel wreath and suspended from a gold bar inscribed "VALOR", surmounted by an eagle.  In the center of the star, Minerva's head surrounded by the words "UNITED STATES OF AMERICA."  On each ray of the star is a green oak leaf.  On the reverse is a bar engraved "THE CONGRESS TO" with a space for engraving the name of the recipient.
Congressional Medal of Honor Society web page: https://www.cmohs.org/
History of the Medal of Honor: https://www.army.mil/medalofhonor/history.html
Medal of Honor – The History (A Vimeo Video Documentary Rivr Digital): https://vimeo.com/100896594

Ghosts of Fallujah
Ghosts of Fallujah (written by Coley D. Tyler) is a first person account of the Second Battalion, Seventh Cavalry's participation in the Second Battle of Fallujah, the largest single engagement of the Iraq War and the largest urban battle since Hue in 1968. A First Marine Division operation, it was spearheaded by one of the […]

Public Request for Division Assets (Band/Horse Cav Detachment/Honor Guard)
Need to request a Division asset: the Band, Horse CAV Detachment, or Honor Guard? Fill out the provided DD Form 2536 and email it to: SFC Kristin M. Chandler at usarmy.hood.1-cd.mbx.1cd-division-comrel@mail.mil.  If you have any questions about filling out the form call SFC Chandler at 254-288-2601. DD2536 Asset Request Form